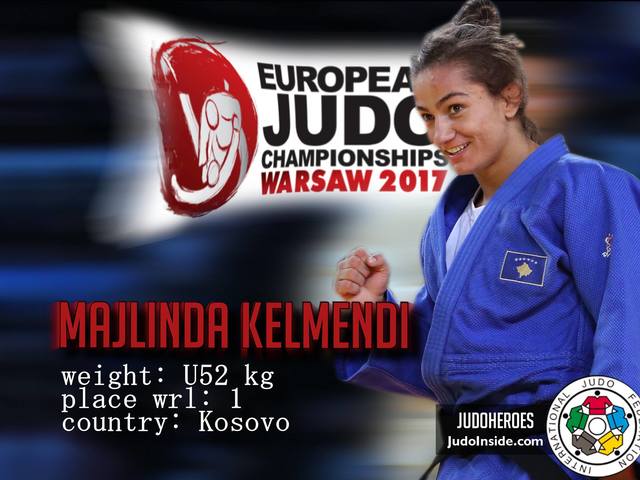 In this post, we will represent 10 remarkable Muslim athletes, who have become the idols of millions. They have not only produced eclectic achievements, but some of them have become the best athlete in their own categories. This compilation includes female and male athletes as well, and I will also introduce some sportsmen who have changed their own religion, and during their career have converted to Islam. We deliberately introduce some athletes who have serious connection to their faith and religion, as well as those who have strong Islamic consciousness. It is an important question in their case, and we will briefly discuss later how the month of Ramadan can be reconciled with their calendar. This is especially a big problem for those, who do team sport, as there is no way to take individual needs into consideration. Everyone has to meet the extended standard, but overall, these athletes are enough to meet all of these requirements.
1. Muhammad Ali (1942-2016), one of the greatest boxers of all time. Ali was born in Scottsdale. He achieved everything in his sport, he was an Olympic and World Champion and powerful civil right activist. At age 22, in 1964, he converted to Islam and later he denied the military service because of his faith. Before his death, he had suffered Parkinson's syndrome for decades. He died on June 3, 2016, in Scottsdale, Arizona. 
2. Majlinda Kelmendi, is a Kosovar-Albanian judoka who was born in 1991. She is a double world champion with three European titles. 2016 Summer Olympics she became the first ever Kosovan athlete to win a gold medal for Kosovo at an Olympic Games. Kelemendi is competing in the 52 kg category.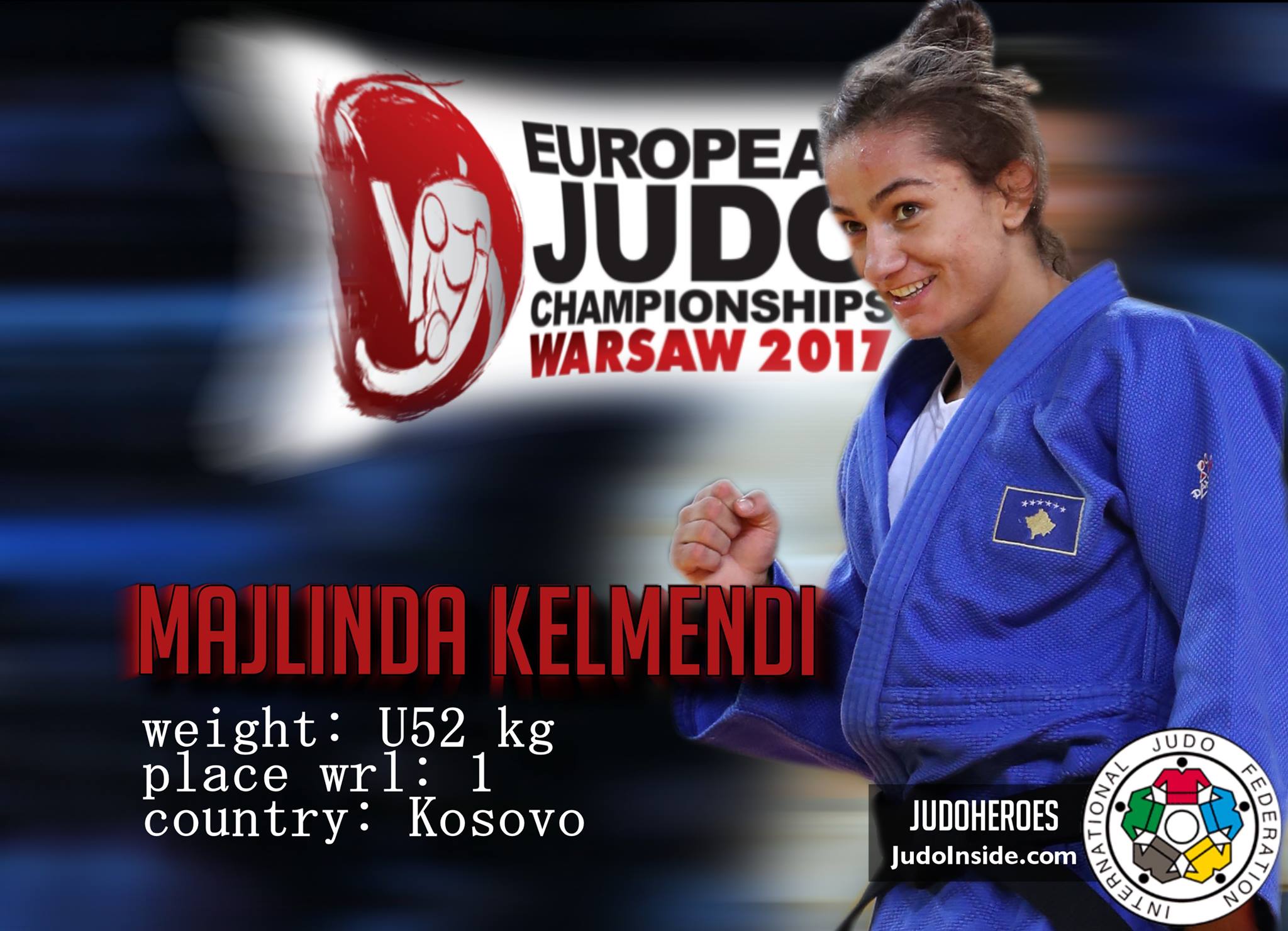 Majlinda Kelemendi
Image source:
http://www.judoinside.com/news/2014/European_Judo_
Championships_Preview_U52kg_Kelmendi_for_the_triple
----------------------------------------
3. Mo Farah (Sir Mohamed Muktar Jama Farah), is a Somali-born British distance runner. He moved to Britain, at the age of eight to join his father, who has worked as an IT consultant. Four-time Olympic and six-time World Champion. Farah is a practising Muslim and he stated that his successes due to Allah (God). He has been knighted by Queen Elizabeth II.
4. Mesut Özil, is a German professional world champion footballer, who has turkish origin. He plays for English club, Arsenal and Germany national team. Özil is a practising Muslim, He recites from the Quran before his matches. He has talked to the German-based daily Der Tagesspiegel: "I always do that before I go out (on the pitch). I pray and my teammates know that they cannot talk to me during this short period." According to his own statement we can find out that has problems with fasting during the Islamic month of Ramadan, and he has admitted that: "Because of my job I cannot follow Ramadan properly. I do it only the few days I can, only when I have a free day."
Mesut Özil
Image source:
http://www.tagesspiegel.de/politik/pilgerfahrt-nach-mekka-mesut-oezil-und-die-ganz-grosse-oekumene/13637808.html
----------------------------------------
5. Hicham El Guerrouj was born on September 14, 1974. He is a Moroccan runner and double Olympic champion and seven-time world champion. He has been the holder of numerous world records ever since he retired in 2006. He is called the "king of miles" in the international press. El Guerrouj is one of the greatest legends of the sport's history.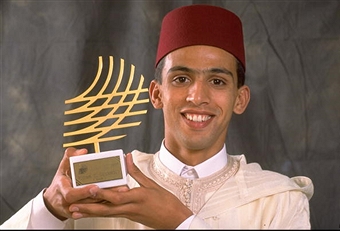 Hicham El Guerrouj
Image source: 
http://www.gettyimages.fi/detail/news-photo/portrait-of-world-1500-metres-champion-hicham-el-guerrouj-news-photo/1922009#nov-1997-portrait-of-world-1500-metres-champion-hicham-el-guerrouj-of-picture-id1922009
----------------------------------------
6. Ahmad Abughaus was born in 1996, he is a jordanian taekwondo star. He participated in the 68 kg category in Rio. He won the gold medal in the 68 kg category at the 2016 Olympics. This was Jordan's first Olympic medal in any sport. According to experts, he was extremely courageous and firmly forced his more experienced opponents on the knee at he Olympics. He has a great impact on younger generations.
 7. Oussama Mellouli on 16 Februay, 1984 in Tunis. He is a double Olympic champion.  Oussama Mellouli has been the 1500 m freestyle World champion at the 2009 World Aquatics Championships with a winning time of 14:37.28, then the second best performance of all time. He graduated in 2007 with a computer science bachelor's degree.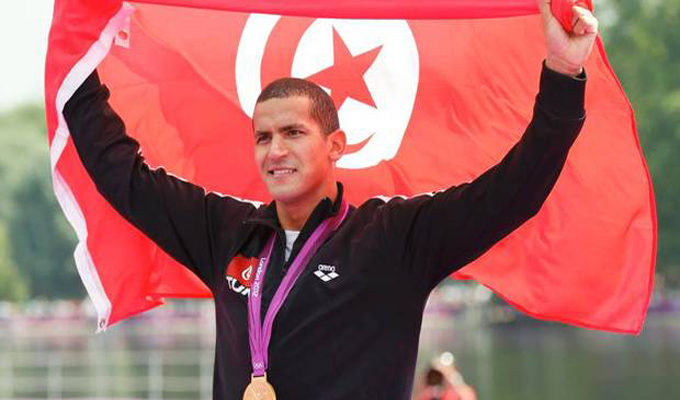 Oussama Mellouli
Image source:
http://www.tekiano.com/2015/07/28/championnats-du-monde-nage-en-eau-libre-oussama-mellouli-23e/
----------------------------------------
8. Dalilah Muhammad (born February 7, 1990) is an american runner, who specializes  in the 400 m eterhurdles. She won gold medal at the 2016 Summer Olympics. Dalilah was born into a Muslim family and his father was the Imam of the Queens Mosque. Dalilah Muhammad has repeatedly criticized the current US President, Donald Trump's immigration policy.
9. Noureddine Morceli, in an Algerian middle-distance runner.  He was the winner of the 1500 metres at the 1996 Summer Olimpics and won three straight gold medals at that distance at the World Championships in Athletics. He is a practising muslim, during his active career he kept the religious regulations of Ramadan and did not eat or drink from sunrise to sunset, which he said was particularly difficult to reconcile with stiff and tough workouts. He retired in 2000, and he has a huge popularity in his country. 
10. Sania Mirza, is an Indian professional tennis player, and she was No. 1. in the women's doubles rankings.  She was born on November 5, 1986 in Mumbai. She won 271 matches in singles and 492 in doubles, and also won 41 tournaments in doubles.  She was named in Time magazine's 2016 list of the  100 most influetal people in the world. She is the most successful Indian female tennis player of all time.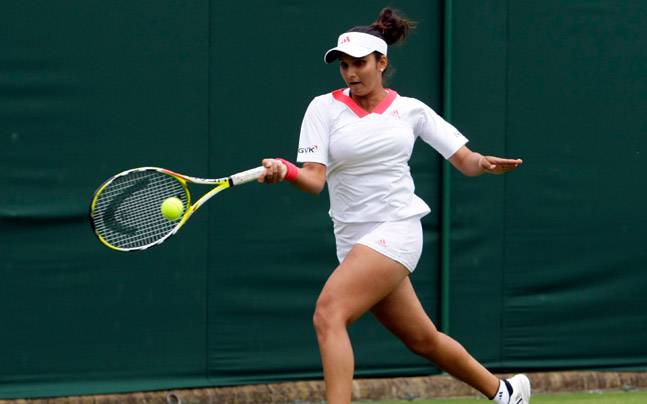 Sania Mirza
--------------------------------------
Szólj hozzá